Sex workers face high rates of violence around the world. While this pattern is grossly under-researched, a 2014 analysis of 28 studies found that people who exchange sex for money have a 45 percent to 75 percent chance of experiencing sexual violence at some point in the course of that work. Today, Street Safe says only 15 percent of incidents that appear on the Bad Guy List are reported to police, a pattern stemming from decades of criminalization, not to mention a more generalized national problem of police failing to support victims of sexual violence and committing sexual assaults themselves.
That's not to say the Bad Guy List is a stand-alone solution or a replacement for due process. Its very existence means that "bad guys" are still causing harm when the goal is to stop them entirely. Jaramillo and Barber say Street Safe is working to build more constructive relationships with law enforcement on the community's terms—for example, by educating officers on their challenges and needs and advocating for ways sex workers can report assaults to someone other than a cop (such as a specially trained victim advocate).
The sun has set on another scorching day in Albuquerque, and here in the high desert, the temperature is dropping fast. Dilia* walks up to a gray minivan parked in an otherwise vacant lot, where volunteers have set out bins of free clothing and other essentials—tampons, condoms, cleansing wipes. Currently unhoused, Dilia is desperate for warm layers: City police razed her campsite that morning, she says, leaving her with only the shorts and crop top she's wearing. And yet, even amid this hardship, Dilia has arrived with something to share: an urgent safety warning for "the girls" in the neighborhood.
I'm attending another outreach session when Jaramillo beckons me to join her behind Street Safe's van. The neon motel signs are flickering to life one by one along Central Avenue. She's reflecting on her own life in this community, as both a descendant and a survivor of the violence men have unleashed upon it. Her mother, Elizabeth Molina, was kidnapped and murdered in 1992 while doing dates on Central, possibly by serial killer Samuel Little. Jaramillo, around 15 years old at the time, began doing dates to survive.
The neighborhood was known as the War Zone back then, and Jaramillo did her best to get by—until a violent man came for her too, pulling over his mobile home for what she thought was a routine date. Unbeknownst to Jaramillo, the man was David Parker Ray, a serial rapist and torturer who later came to be known as the Toy-Box Killer. With an accomplice named Cynthia Hendy, he handcuffed Jaramillo in his trailer—rigged into a torture chamber—and abducted her 150 miles south. She managed to fight her way out after three days in captivity, stripped naked except for a dog collar and chains.
*Name has been changed.
Cecilia Nowell
Cecilia Nowell is a freelance reporter covering gender, reproductive health, and the Americas.
Khadija Horton/Pexels
Jaramillo wants to expand the list's scope and reach—to encompass the area's strip clubs and truck stops, for instance—but it's challenging with a small volunteer team. Nevertheless, she's optimistic about spreading the model. She's been teaching organizers in other states how to maintain similar lists within their own communities.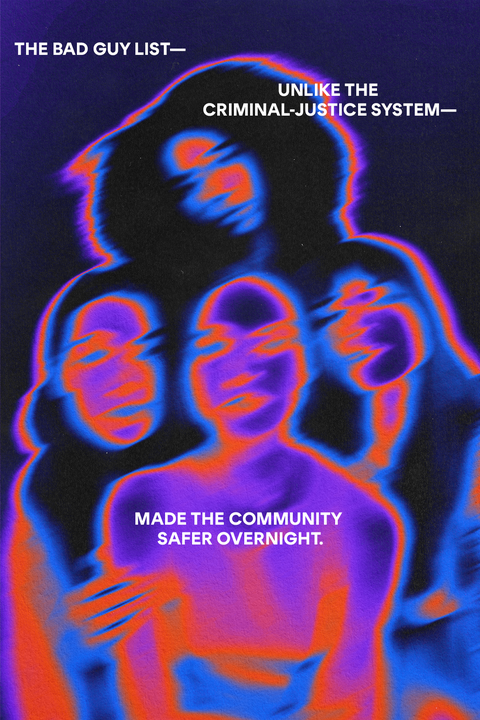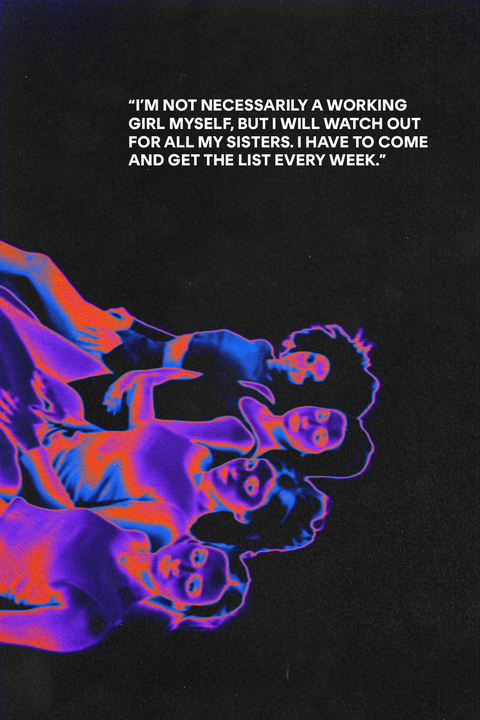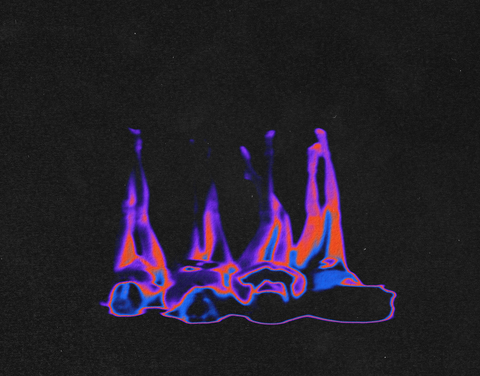 Christine Barber, then a local news reporter and acquaintance, approached Jaramillo about developing a memoir of her abduction and survival. Jaramillo suggested they team up on another project instead: an organization that would help stop these horrors from happening to anyone else. Street Safe's mission statement reveals the pragmatic rage at its core: "We fight for the women we serve. And we are not tactful, classy, or levelheaded. Because we see the injustice they face every day and it pisses us off." No one was coming to save them. Time to organize and take care of their own.
Khadija Horton/Pexels
When I arrive at outreach one week in late June, the high school volunteer who usually distributes the Bad Guy List is gone, off to college for the coming semester. Another volunteer hands me a red messenger bag filled with a stack of lists and an assortment of candy. I approach people as they arrive, asking if they'd like a copy and offering handfuls of Starbursts and Hershey's Miniatures. Most say yes and peer over the double-sided sheet as soon as it passes between our hands. Some hesitate and say they don't do "that kind of work"…but then decide it doesn't hurt to be informed.
"I'm not necessarily a working girl myself, but I will watch out for all my sisters," says Danae*. After experiencing being unhoused throughout much of the pandemic, she recently managed to secure housing and still views Street Safe as a vital community touchpoint. "I have to come here and get the list every week," she says.
This spring and summer, I embedded with Street Safe's volunteers during a series of outreach sessions to witness this model of harm reduction in action: reports coming in, copies going out. The accounts are shattering, in person and on the page. At the same time, the Bad Guy List reflects a gesture of profound community caring, the survivor in each case speaking out so that others might be spared. One after another, women told me how crucial this simple sheet has been to their sense of safety—and moreover, their sense of belonging in a world that all too often ignores their humanity.
Khadija Horton/Pexels
This edition contains 16 reports with headings like "Silver four-door Nissan" and "MAN FROM THE NEIGHBORHOOD." Six of the listings are marked with an "X," which means the person was attacked at random, just going about their day. There are self-defense tips on fighting off an attacker from the passenger seat of a car plus suggestions on where to call for help if you've been raped or trafficked.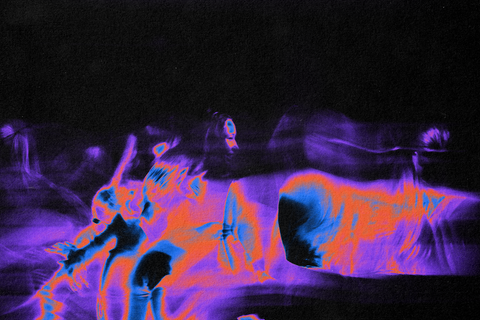 On nights like this, Street Safe posts up in one location. Other days—particularly during Albuquerque's state fair, when Jaramillo and Barber say women are frequently trafficked into town—volunteers roam the area, offering the Bad Guy List to all they pass and making a special point to connect with women they haven't seen before. Although the Bad Guy List has a digital presence on Street Safe's Instagram and in a partial web archive of reports, print copies are most accessible and remain the soul of Street Safe's distribution network.
Khadija Horton/Pexels
Cosmopolitan contacted the Albuquerque Police Department (APD) for comment on Jess's experience as well as for comment on the more recent incident reported by Dilia—that of police leveling her campsite and discarding all her possessions. Responding by email, APD spokesperson Rebecca Atkins did not answer questions about the department's past practices regarding survivors of sexual assault. As for encampments, Atkins stated that police may clear any that trespass on private property as well as those situated "in close proximity to kids' programs" within public parks.
The Bad Guy List has since emerged as a primary index of that danger, a running bulletin of men's brutality against an oft targeted cohort, mostly women. It comes out every week, and Street Safe's small volunteer crew passes it out by hand. In addition to Dilia's account, the next installment will include alerts about an older bald man who tried to yank a woman into his Nissan after following her down the street as well as a violent serial rapist with dark, slicked-back hair who broke a women's nose. Another entry describes a man with feathered blonde hair, driving a Hyundai, who lunged for a weapon as he steered. His victim fled the car while it was still in motion.
In the parking lot, Dilia huddles over her legs for warmth as we sit on adjoining camp chairs in the twilight. She views the Bad Guy List as not just a safety mechanism but as a signal to all who read it that no one out here is alone. "I've even left it in guys' cars like, Don't mess around with the girls," she says. "All of us, we watch out for each other. We stick together when we work."
Content warning: This story contains descriptions of murder, assault, and sexual violence.
Jess says that in her case, Street Safe's whisper network—unlike the criminal justice system—made the community safer overnight. "Every single girl knew what had happened to me by the next morning because we passed that information along," she says. Meanwhile, it took until 2021 for the city of Albuquerque to clear its backlog of 4,742 untested rape kits and for Jess's evidence to come up as a match for a man already on trial for another crime. She agreed to testify against him, resulting in a rape conviction and 28-year prison sentence. By then, six long years had passed since the man first appeared on the Bad Guy List.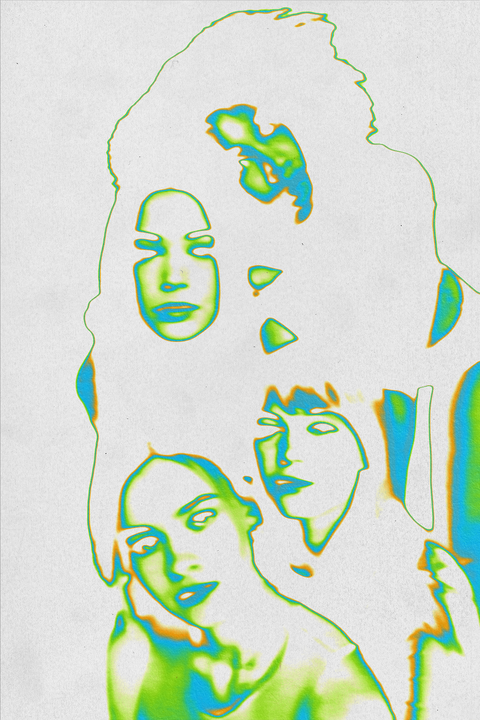 As someone hands her a cozy sweater and hygiene kit, Dilia turns toward Cynthia Vigil Jaramillo, the head organizer of tonight's outreach, and launches into a harrowing story: A few weeks ago, Dilia was on nearby Central Avenue doing dates—a common term for selling sex—when a new client rolled up in a red truck. She and the man negotiated the terms of their encounter, and Dilia climbed in beside him. Except it was a trap: She had barely settled into the passenger seat when the man pulled out a gun and demanded her cash. He seemed nervous, she says—maybe a first-time assailant. Dilia handed over the 72 cents she had in her pocket and was able to escape without further harm. Tonight, though, she wants everyone to know: The red truck is back, cruising the neighborhood again. The man behind the wheel might be bolder now, more dangerous. His next victim might not get away.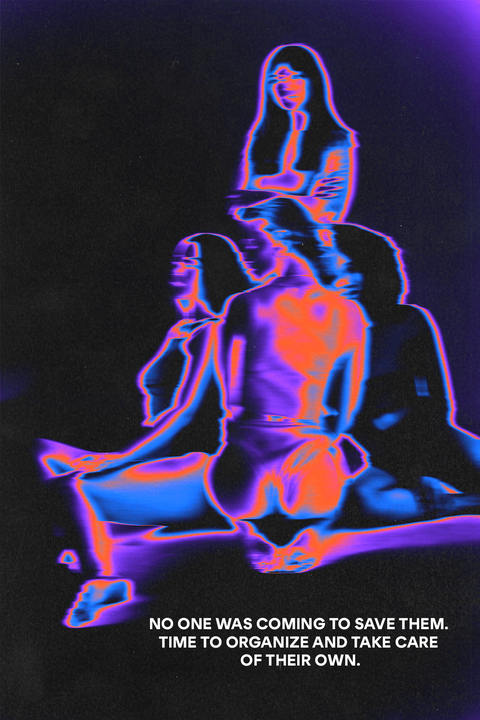 It's scrappy and low-tech, just a photocopied sheet of paper filled with crowdsourced reports like Dilia's. Jaramillo produces the Bad Guy List through Street Safe New Mexico, a "guerrilla" nonprofit she cofounded in 2010 when a series of murders in this community—her community—went unsolved. Part neighborhood watch, part resource hub, Street Safe exists to empower sex workers and other people on the street, anyone living at the intersection of criminalization, social stigma, and an ever-present possibility of violence.
Khadija Horton/Pexels

Also important to note: Thirteen years after the gruesome discovery on the West Mesa, authorities still haven't charged anyone in the deaths of the 11 young women and girls. This year, an investigator on the case pleaded with the public for new tips, offering $100,000 for any clues leading to an arrest.
This coming year, Street Safe hopes to open a real office (they're currently renting a small space near the parking lot where I met Dilia). And if the city doesn't rescind the initiative first, the organization may sponsor a Safe Outdoor Space—a supervised, designated zone for unhoused people to set up camp—specifically for sex workers and survivors of trafficking.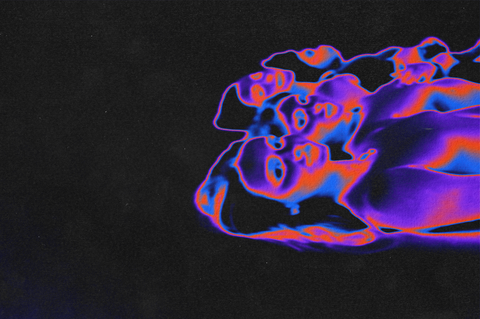 I'm pitching in at outreach one night, sorting through bins of bras and underwear to help women find their sizes, when another volunteer says there's someone here I should meet. Across the parking lot, she points out a woman sitting on a cement barricade, introduces her to me as Jess*, and leaves us to talk. I take in Jess's shiny blue ponytail, her glittery eyeshadow, and the fading tattoos she says she DIY'ed years ago with a mascara mix. Jess recently moved in with her boyfriend and stepped away from sex work after a long stretch of being unhoused, she tells me. She's been a Bad Guy List believer since 2015, when a client raped her on a date.
Jaramillo's eventual testimony helped put Ray and Hendy behind bars. (Ray died in prison in 2002; Hendy, sentenced to 36 years, was released in 2019 after serving almost 20). But all along, women who did dates in the neighborhood continued to vanish: In 2009, investigators uncovered a mass grave in Albuquerque's West Mesa containing the remains of nine young women and two teenage girls who had disappeared between 2003 and 2005. "A lot of the girls were friends of mine that I was out here with on the streets," Jaramillo tells me. "I remember seeing them going missing." Few outsiders seemed to care.
Jess did go to the police first, an experience she describes as "a nightmare." She remembers officers laughing and high-fiving around her, ignoring her trauma like it was all some "kind of a joke." Jess ended up texting Street Safe. Barber showed up at the station and drove her to a rape crisis center. There, Jess's rape kit was added to a backlog of untested sexual-assault evidence dating back to the 1980s.
According to Atkins, APD now has an analyst who reviews the Bad Guy List every week. In 2021, APD arrested seven accused rapists who initially appeared on the list. "Sex Crimes detectives currently have a great working relationship with Street Safe and earned their respect for the new practices APD has," Atkins wrote in her email. But there's still work for law enforcement to do, including reckoning with a harmful legacy of community crackdowns. Back in 2010, for example, APD made 549 arrests of sex workers for engaging in the trade. Atkins tells Cosmopolitan that APD officers no longer arrest people for performing sex work, but Barber says the mere presence of police on the streets can still have an effect of heightening dangers for sex workers. Those deciding whether to enter a client's car must assess the risk the client poses—say, by visually scanning the vehicle's interior for weapons or for modifications that might rig a passenger door to lock on the inside, she explains. But when a cop is close by? Sex workers might rush through the safety check just to get away from the officer. And that means they could end up with a dangerous man they would have otherwise avoided.

Jaramillo listens closely, mentally compiling the details of Dilia's account: white man, brown hair, 30something. Later on, after she and the other volunteers pack up the van, Jaramillo will write up a full incident report—not for the police but for the Bad Guy List.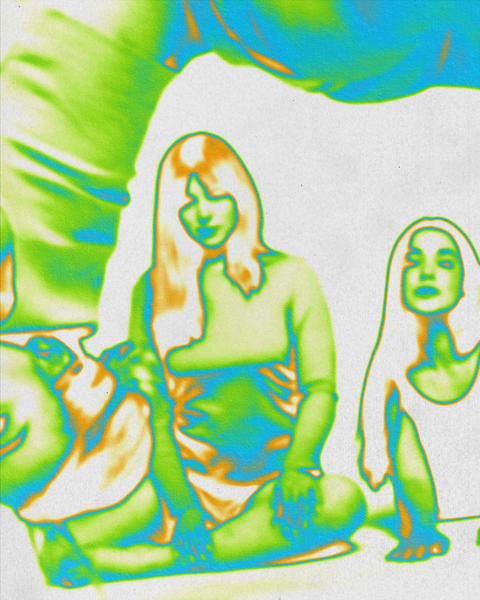 Khadija Horton/Pexels